Approaches to Assessing the Level of AI. In the footsteps of the article by F. Chollet "On the Measure of Intelligence"

The report explores important challenges and barriers to AI research. The approaches of François Chollet to the evaluation and comparison of two intelligent systems, as well as AI and humans, are considered, which are designed to help advance the creation of humanoid AI.

The analysis of existing approaches to the definition of AI is carried out. It is proposed to consider the intelligence of the system as a measure of the effectiveness of acquiring skills in performing a certain range of tasks, taking into account assumptions, experience and the complexity of generalization.

Quantitative assessment of the complexity of generalization, experience and judgments with the help of algorithmic information theory, proposed by François Chollet in the article "On the Measure of Intelligence", is considered.


Date and time: February 22 19:00 (Moscow time)
In Russian language
Speaker: Yulia Shichkina, Head of Department, IPM, St. Petersburg Electrotechnical University "LETI"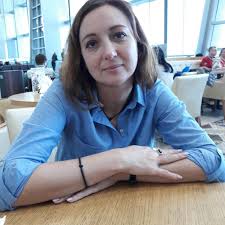 Register via the link